Upcoming Sedona Events

Sedona Wine fest September 28 & 29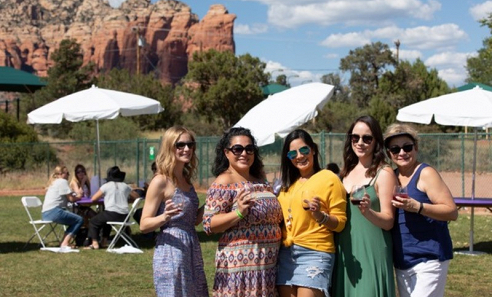 September 28-29, 2019 from 11:00 am - 5:00 pm. We invite you to enjoy fabulous Arizona wines, tasty food, music, and vendors galore while enjoying the breathtaking panoramic views of the majestic red rocks. Located at the Posse Grounds Park in the heart of Sedona. Welcome to the 11th Annual Sedona Winefest! https://sedonawinefest.com/

Sedona Art Festival - October 12 & 13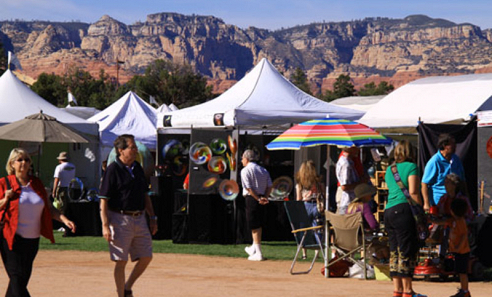 October 12 - 13, 2019. Held on the campus of Sedona Red Rock High School – A favorite in the Southwest, the festival showcases 126 juried artists, the Gourmet Gallery, an international guest artist, and KidZone, as well as great music, food, and raffle prizes. Admission supports arts education in our community.
Certified Sustainable: Zero Waste Event https://sedonaartsfestival.org/
Sedona Plein Air Festival October 12-19
October 12-19, 2019 Sedona Arts Center invites you along to get creative and experience over two dozen master painters in action—making their art in Sedona, Arizona. Celebrate creativity with us and enjoy receptions, exhibitions, lectures, and opportunities to collect your next masterpiece at Sedona Plein Air Festival! Sedona Plein Air Festival is a week-long celebration of extraordinary landscapes, world-renowned artists, unique workshops, and wonderful free events.

Fall Arts & Crafts Fair - October 19

October 19, 2019 9:00 a.m.–3:00 p.m., at the Sedona Heritage Museum, free admission. This show is an old-fashioned arts and crafts show like you remember them to be. All items are hand-made. The artist or craftsman sits behind each table to personally tell you how they make their pieces, where they find their unusual materials or what inspires them. Many of these people do only this show or a very limited number of other shows making their items unusual and uncommon.
http://sedonamuseum.org/fallcraftfair/
Pumpkin Splash - October 19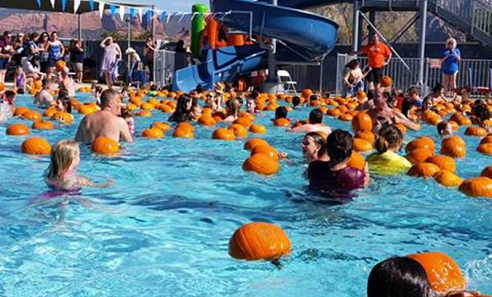 October 19, 2019, from 1:00–3:00 p.m. Bring your bathing suit and join your friends at the best pumpkin patch in Sedona! The Sedona Community Pool will be home to pumpkins ready for the picking… Out of the water that is! This unique event is fun for all ages. There will also be classics and new games for kids on the pool deck to play and compete in. Everyone entering the pool facility, adults and children alike, must pay a $5 entry fee, which includes a pumpkin to take home.
Annual Sedona Rock, Gem and Jewelry Show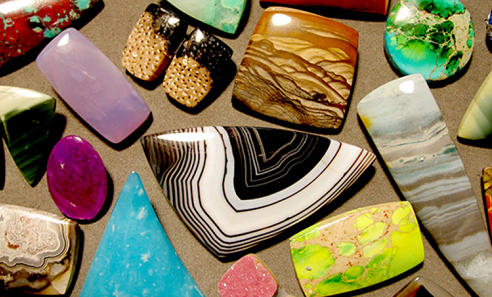 October 19-20, 2019 Annual Sedona Rock, Gem & Jewelry Show On Saturday, October 20 10:00 am – 5:00 pm, Sunday, October 21 from 10:00 am – 4:00 pm at Sedona Red Rock High School off SR 89A at 995 Upper Red Rock Loop Road. Admission $3, Children under 12 are free with free parking. Forty-five vendors, dazzling Crystals, alluring Amethyst, amazing Agates, unusual Minerals, rare Fossils and Meteorites, custom Jewelry, gorgeous Gemstones, Beads, hourly Raffle Prizes, Kids Adventure and more. Food and beverages available. Event benefits the non-profit Sedona Gem & Mineral Club.

Fall Open Studios






October 25-27, 2019. Free, self-guided event celebrating the arts in the greater Verde Valley that runs from 10:00 a.m. – 5:00 p.m. daily. The tour provides a unique opportunity to meet over 50 artists in their private studios, working in a variety of mediums. Maps and informative brochures will be available in a number of locations or at our website. For more information, email Mike Upp or call (503) 789-4437.

http://sedonaartistscoalition.org/?page_id=2007

Red Rocks Octoberfest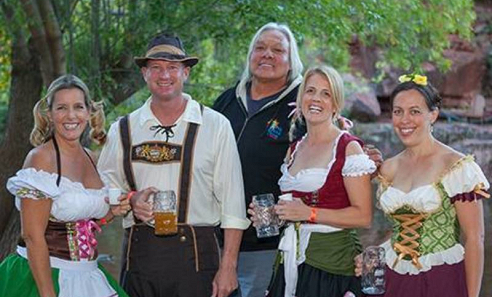 October 26, 2019. Oktoberfest will support many local causes and will benefit the Rotary Club of Sedona Red Rocks and our efforts within the community. This event is produced by and benefits The Rotary Club of Sedona Red Rocks, a local charitable organization whose purpose is to demonstrate "Service Above Self." Oktoberfest will support many local causes and will benefit the Rotary Club of Sedona Red Rocks and our efforts within the community.
https://www.redrocksoktoberfest.com/
The Mural Marigold Project




October 30-November 2 2019 from 11am- 5pm. Dia de los Muertos has become one of Tlaquepaque's most exciting events. It celebrates the timeless Mexican tradition that honors friends and family who have passed on. Underway on Tuesday October 30 with the Marigold Mural Project, everyone is encouraged to paint his or her tributes and remembrances on a 26-foot long community mural. Paints and brushes are provided. Located at Tlaquepaque Arts & Shopping Villag

e.

Sedona's Safe and Fun Trick or Treat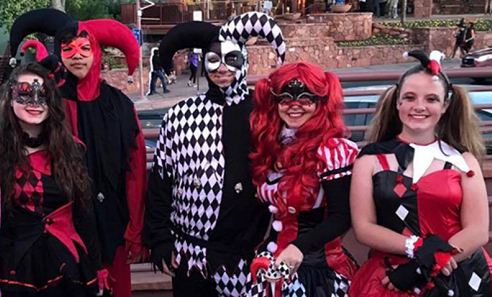 October 31 from 5:00-8:00 p.m., in Uptown Sedona, merchants welcome ghouls and ghosts at store fronts for treats! Community dance performance, safe environment, lots of fun. Free event presented by the City of Sedona Parks and Recreation Department.

Dia De Los Muertos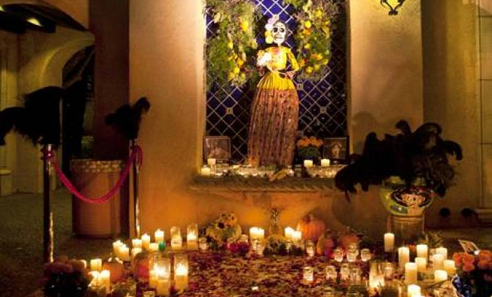 November 2, 2019. Dia de los Muertos celebrates the Mexican tradition that honors friends and family who have passed on. The celebration culminates with a full day of music, food, fire dancing, and more. Everyone is encouraged to place personal memorabilia on the beautiful altars. There will be fun activities for kids and face painting artists working in motifs. Costumes are strongly encouraged! "El Mercado" will feature traditional Day-of-the-Dead food.

Sedona Turkey Trot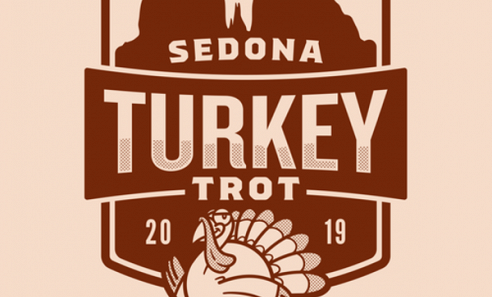 November 28, 2019. Presented by Sedona Running Company this is a great family activity to attend on Thanksgiving morning. The start and finish line will be held at Posse Grounds Park in Sedona, AZ.

Sedona's Tree Lighting & Santa Visit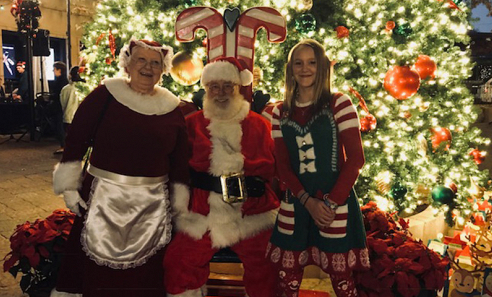 December 6, 2019 from 5:00 – 7:00 p.m. Enjoy traditional tree-lighting, refreshments, local holiday entertainment and Santa visits with children. This free event takes place at Tlaquepaque North and is presented by Sedona Chamber of Commerce and Tourism Bureau. Free Admission
Breakfast with Santa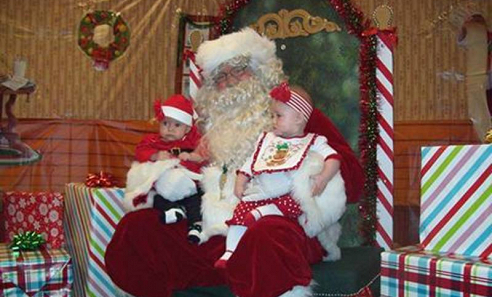 December 7, 2019. Sedona Parks and Recreation is pleased to invite you to our Annual Breakfast with Santa event! This two-hour event combines a warm breakfast and Santa Claus! This event will be held at the Sedona Hub in Posse Grounds Park. After breakfast, children can enjoy taking a picture on Santa's lap and taking home a gift bag of crafts or petting our pony reindeer. This event is free of charge, so come for the pancakes (and more), and most of all, come to see Santa Claus!
Christmas in the Park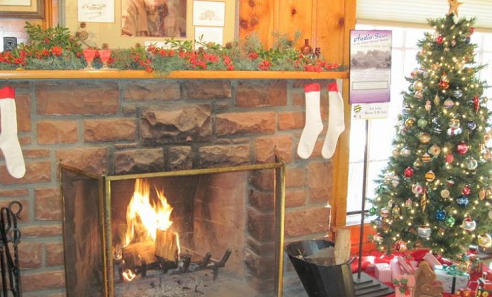 December 14, 2019 Christmas in the Park is the Museum's annual gift to the community and visitors. Be greeted by our traditional tumbleweed snowman. Enjoy hot cider and cookies, vintage holiday decorations, a fire in the fireplace and 'make & take' a cornhusk doll. There'll be holiday entertainment, too. Throughout the Museum there will be old-timers telling stories and local authors signing their books. Check out the sale in the Museum Gift Shop. We hope to see you & bring your family & friends.

The Festival of Lights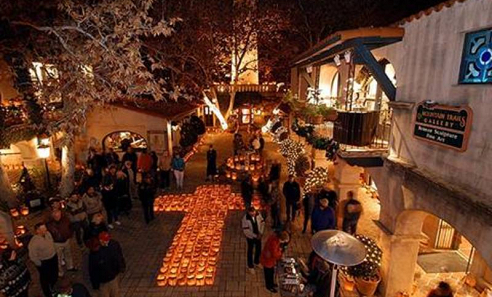 December 14, 2019 from 3:00-8:00 p.m. A full schedule of lively musical entertainment, a visit from Santa, and free cider awaits, making it the perfect outing for families and friends. The River of Life Tabernacle Choir will be performing. At the tolling of the bell tower at 5:00pm, the lighting of 6,000 luminarias gets underway in Tlaquepaque's courtyards and walkways. Specially designated luminarias to honor cancer survivors can be purchased in Patio del Norte as well.
Loving Bowls
December 14, 2019 : Noon - 3:00 p.m. A major gathering of creative people. Join hundreds of other local arts supporters for a unique annual event that offers a beautiful selection of hand-made bowls. All proceeds benefit local non-profits and the Arts & Educations programs at the Sedona Arts Center.

Holiday Sweet Stroll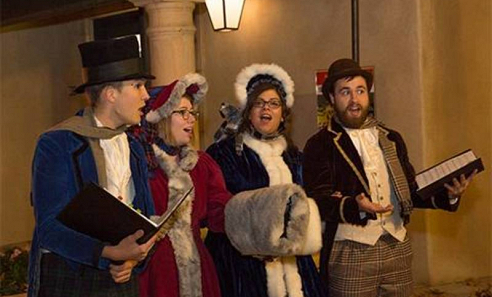 December 21, 2019 3:00–7:00 pm. The arts village is cheerfully bedecked in decorative lights reminiscent of A Christmas Carol. Santa will be greeting little ones and carolers dressed in finery from Dickens era sing traditional songs. Look out for the Grinch lurking through the courtyards. Shops will be open and filled with unique gifts and with sweet treats, special give-a-ways, and discounted offers. You are sure to find some special presents for those on your gift list.
Chamber Music Winterfest
January 12, 2020 Chamber Music Sedona presents its Annual Winterfest, including an intimate salon recital, educational events for young students, and a culminating chamber music concert at the Sedona Performing Arts Center. On January 13 acclaimed artists Sarah Shafer (soprano), Roman Rabinovich (piano) and Alexander Fiterstein (clarinet) as they perform diverse works including Schubert's "Shepherd on the Rock."
https://chambermusicsedona.org/winterfest-shepherd-on-the-rock/
Sedona Health and Nutrition Conference
January 16-17, 2020. Healthcare professionals will learn the latest information on plant-based nutrition, the effects of diet on
chronic disease prevention & control, and how to design an optimum plant-based diet for patients and clients in a clinical setting. This conference offers credits for many medical professions.
https://healthyworldsedona.com/
Vegfest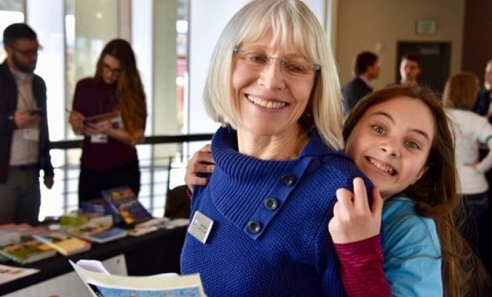 January 18-19, 2020. Vegfest is a celebration of the joys and benefits of a plant-based diet and lifestyle. Learn how easy it is to get healthy, reduce animal cruelty, and even save the environment through simple food choices. Hear and connect personally with world-renowned experts, enjoy cooking demonstrations with top plant-based chefs and nutritionists, and discover the latest products and services from healthy, humane, and sustainable product vendors.
Certified Sustainable: Zero Waste Event http://healthyworldsedona.com/sedona-vegfest-2019/