Upcoming Sedona Events

Sedona Calendar of Events - Visit Sedona, Arizona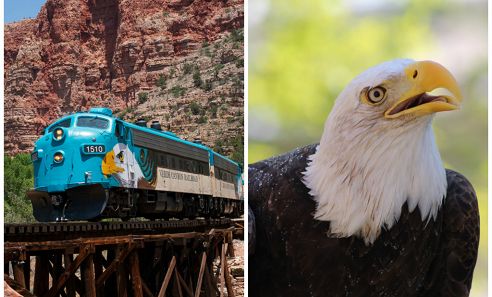 On select dates, Liberty Wildlife will share a close-up glimpse of a magnificent Bald Eagle with the guests of Verde Canyon Railroad. Depending on the season and current recommendations, the eagle will either join guests on the depot patio from 11am-12:45pm, or ride the train, visiting each open-air car throughout the journey for a short presentation with its volunteer handlers during the 1:00pm ride. Wild Splendor - Verde Canyon RR, Sedona Area Tours
Admission:

Free at depot, $74-$99 to ride the train
Time:

11:00 AM to 12:45 PM
JUNE 7, 2021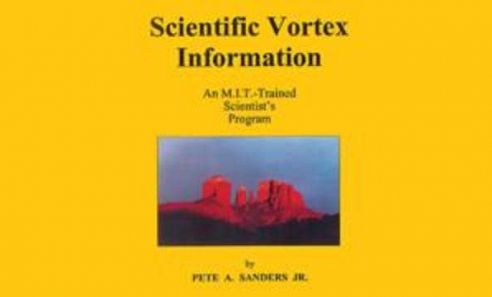 Scientific Vortex Information
Next Upcoming Date: Monday, June 7 2021
M.I.T. Honors Graduate, Pete Sanders shares how to understand and tap Sedona's famous Vortexes for enhanced prayer, meditation, mind/body healing, clearing hurts, creative problem solving and ReNEWing YOUR Wellness. Digital Download available thru www.FreeSoul.net

JUNE 8, 2021


Reptiles at the Rails
Next Upcoming Date: Tuesday, June 8 2021
Cool-blooded creatures love summer in Arizona. By partnering with Phoenix's Liberty Wildlife the Verde Canyon Railroad provides visitors with an opportunity to see rescued educational Arizona animals at the depot. Once a month during the summer season, Liberty volunteers will share several friendly educational reptiles: snakes, lizards and tortoises, with passengers on the patio, from 11:00am until 12:45pm. All are welcome.
Admission: Free
Time:

11:00 AM to 12:45 PM
Upcoming Dates For This Event:
Tuesday, June 8
Thursday, June 17
Tuesday, July 13
Wednesday, August 18
JUNE 8, 2021
Soul Alchemy Sound Bath
Next Upcoming Date: Tuesday, June 8 2021
Relax and bathe in the beautiful vibes. As the session begins, you will be invited to anoint yourself with pure plant essences intuitively chosen for that session to support your intention and soul transformation. Then Priscilla will provide a short guided meditation to help you settle in and gather your energy, followed by a sound healing with drums, gong and alchemy crystal singing bowls. Register online at https://www.sacredrememberings.com. Everything you need for a comfortable sacred experience is provided. The studio is located in Suite 1-E on the lower level, downstairs from the parking lot. Healing In Sedona | Sedona AZ | Sacred Rememberings
Groups of 5+, please contact me directly to arrange a separate session so that as many people as possible may have the opportunity to attend these public sessions.
Admission:

$33 Time:

6:30 PM to 7:30 PM
Upcoming Dates For This Event:
Tuesday, June 8
Tuesday, June 15
Tuesday, June 22
Tuesday, June 29
Tuesday, July 6
Tuesday, July 13
Tuesday, July 20
Tuesday, July 27
Tuesday, August 3
JUNE 9, 2021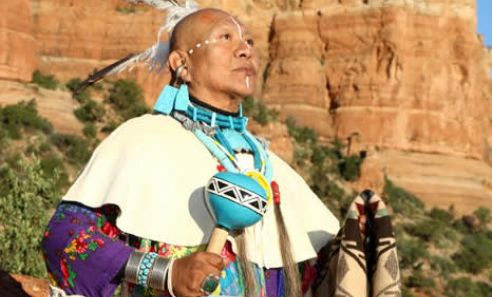 Body Prayer Movements - Tribal Sacred Dance
Next Upcoming Date: Wednesday, June 9 2021
An activity of light gentle rejuvenative movements. The body will be ceremonially choreographed in symbolic shapes, forms of the plants, winged, four legged, and of creation. Tribally inspired, based on ritual, an designed to relax, energize, and promote physical and mental wellness. Join me, IN SPIRIT EMBRACE, UQUALLA Schedule of All Activites and Clases at Sedonya Conscious Living Center
Admission:

$35 Time:

10:00 AM to 10:15 AM
Upcoming Dates For This Event:
Wednesday, June 9
Wednesday, June 16
Wednesday, June 23
Wednesday, June 30
Wednesday, July 7
Wednesday, July 14
Wednesday, July 21
JULY 24, 2021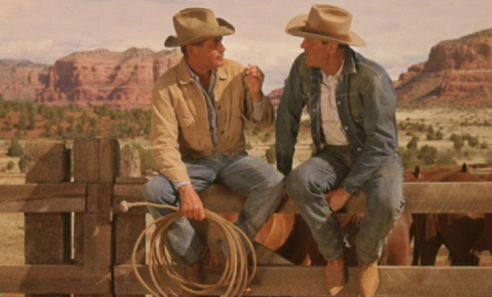 National Day of the Cowboy
July 24, 2021. Screening of a classic western film made in Sedona during the hey day of westerns along with an introductory panel discussion, party favors and prizes. The event takes place at the Mary D. Fisher Theater. Call for details 928-282-7038.

AUGUST 2021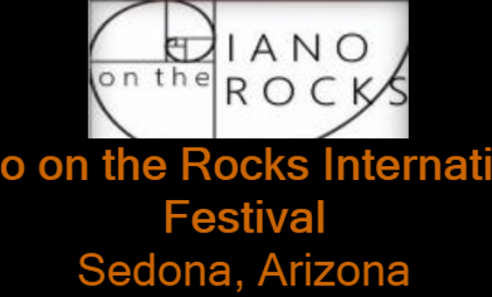 Piano On the Rocks International Festival
August 2021. We bring internationally acclaimed musicians to Sedona each year for a three-day concert series. This festival explores the interconnection between solo piano literature, storytelling and literature. Its mission is to create a fusion between music and literature: to explore literature through music and music through literature, to offer musical performances of the highest quality that are accessible to and enjoyable by all, and to build bridges across diverse cultures
(215) 941-0599


AUGUST 12-15, 2021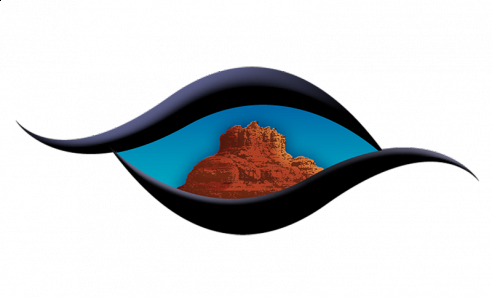 Sedona Photography Symposium
August 12-15, 2021. Join fellow photo enthusiasts for 4 days of inspiring presentations, breakout sessions and field workshops in one of the world's most magnificent landscapes: Sedona, AZ! Sedona Photography Symposium (sedonaphotosym.org)
SEPTEMBER 3-5 AND OCTOBER 5
Red Rocks Music Festival
September 3rd-5th & October 3rd, 2021. Red Rocks Music Festival, 20th- anniversary celebration! Extraordinary Chamber Music & Solo concerts at the Sedona Creative Life Center, Mary D. Fisher, and Decanter Tasting Room. For artists & programs visit www.redrocksmusicfestival.com or call 602.402.4551