Upcoming Sedona Events
April 7, 2019 Sedona Spring Music Festival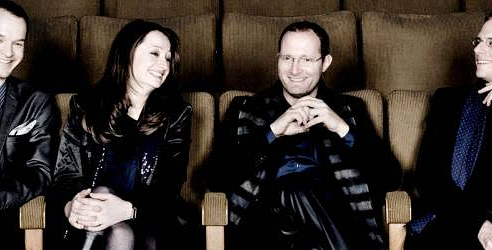 2:30pm. Chamber Music Sedona will host its Fourth Annual Sedona Spring Music Festival. Get your tickets for the grand finale of the festival, the internationally renowned Fauré Piano Quartet will present a concert! https://chambermusicsedona.org/sedona-spring-music-festival-faure-piano-quartet/

April 20, 2019 Celebration of Spring


This is much more than just an egg hunt, this is a Celebration of Spring! Join us from 9:00 a.m.– 2:00 p.m. for this fun, action-packed event for families and all those in the community that enjoy spring and the beautiful outdoors. Inflatable toys for kids, face painting, carnival rides and much more are included with the $5 admission fee for the youth attendees. The Easter bunny will be on hand for picture taking.
April 26 - 28, 2019 Spring Open Studios



Free, self-guided event celebrating the arts in the greater Verde Valley that runs from 10:00 a.m. – 5:00 p.m. daily. The tour provides a unique opportunity to meet over 50 artists in their private studios, working in a variety of mediums. Maps and informative brochures will be available in a number of locations. http://sedonaartistscoalition.org/?page_id=2007

April 24-28, 2019 Verde Valley Birding & Nature Festival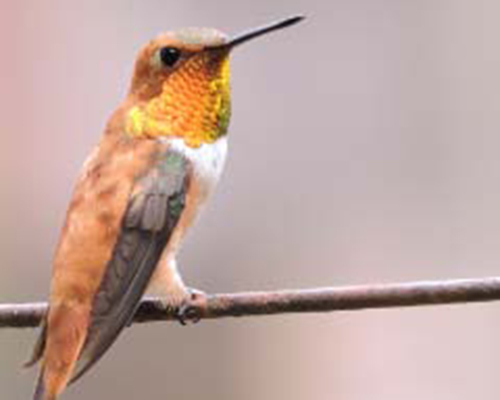 world and fosters awareness of the importance of habitat for the enrichment of all life in the Verde Valley. https://verderiver.org/birding-festival/

Join Suren Shrestha Tibetan Singing Bowl Master for an experience an immersion in healing sounds and vibrations that reverberate throughout your body and connect you to your soul. Take part in a Kava Kava ceremony and benefit from its medicinal properties and relaxing effects. At the Sedonya Conscious Living Center. https://www.sedonyaconsciousliving.com/
May 4, 2019

Cinco de Mayo Celebration



11:00am-5:00pm. Immerse yourself in a colorful Fiesta saluting a rich heritage at Tlaquepaque. Enjoy the festivities while cheering and whistling to the music of mariachi musicians, clapping to the steps of Folklorico dancers and savoring traditional Mexican food. Admission is free and there is a free trolley service from the Sedona Municipal parking lot-260 Schnebly Rd. Stop in and be a judge at the Great Sedona Chili Cook-Off.



May 4, 2019

The Great Sedona Chili Cookoff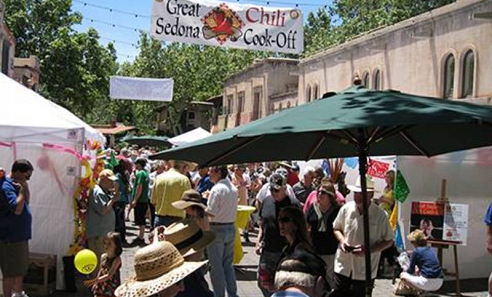 The Rotary Club of Sedona's annual fundraiser, The Great Sedona Chili Cook-Off is on the Saturday of the Cinco de Mayo weekend at Tlaquepaque Arts & Crafts Village from 11:00 a.m. – 4:00 p.m. All proceeds from the Chili Cook-Off are used for local and international Rotary Club of Sedona Projects, including the Imagination Library.

June 14–16, 2019 Sedona Photofest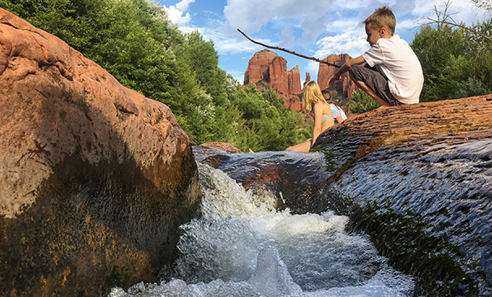 At the Sedona Performing Arts Center. Sedona PhotoFest is a series of educational and inspiring presentations on photographic technique, use of digital software and personal artistic perspectives from some of the top photographers in the country. http://www.sedonaphotofest.org/

July 4, 2019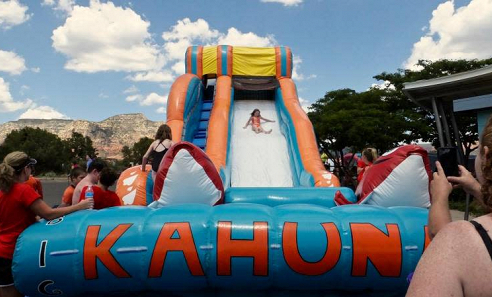 12:00–4:00 p.m. Spend your day with us and still have time to drive to your favorite fireworks show at night. Enjoy lunch and music, a swimming pool and water slide fun all surrounded by the spectacular red rocks. This event is free of charge (food not included). The pool opens at 12 p.m. for free recreation swim and just outside the pool gate will be vendors and fun water games to help you beat the heat. Parking available in the West Sedona School parking lots.



August 2, 2019

Sedona Star Party


Celebrate Sedona's dark skies 7:00 - 9:30pm! This free community event will give locals the chance to view the Summer Milky Way, Jupiter, Saturn and Mars, and more! The astronomers of the Verde Valley will provide telescopes for free viewing and laser guided constellation tours. Mark your calendar, bring a blanket, and enjoy this fun community event!
525 Posse Ground Rd Sedona, AZ 86336.
https://sedonachamber.com/sedona-star-party/
August 2-4, 2019 Sedona Hummingbird Festival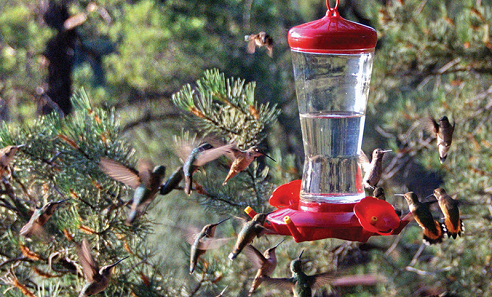 The Sedona Hummingbird Festival celebrates the peak hummingbird population with entertaining and educational presentations, tours of gardens and hotspots, a hummer/nature shopping mall, and banding demonstrations and birding trips; sponsored by the International Hummingbird Society.
http://www.hummingbirdsociety.org/news/


August 18- September 8, 2019 Red Rocks Music Festival

At the Sedona Creative Life Center, Featuring world-renowned violinist Shlomo Mintz in a Gala Solo recital, Pianist Sandra Shapiro " In My Father's Footsteps- a daughter's search for answers". "From the Romantic to Jazz" and "Dialogue through Music" will be performed by David Ehrlich, Anna Kazepides, violins, Rami Solomonow, viola, Jan Simiz, cello, Michael Kazepides, Double-Bass, Teresa Ehrlich, piano and Nikola Djurica, clarinet.
https://www.facebook.com/redrocksmusicfestival/
August 22 - 25, 2019 Sedona Photography Symposium


Join fellow photo enthusiasts for 4 days of inspiring presentations, breakout sessions and field workshops in one of the world's most magnificent landscapes: Sedona, AZ! https://www.sedonaphotosym.com/

September 28-29, 2019 Sedona Winefest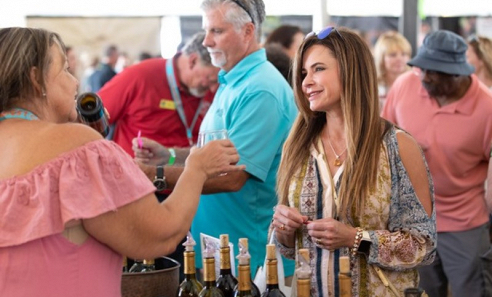 From 11:00 am - 5:00 pm. We invite you to enjoy fabulous Arizona wines, tasty food, music, and vendors galore while enjoying the breathtaking panoramic views of the majestic red rocks. Located at the Posse Grounds Park in the heart of Sedona. Welcome to the 11th Annual Sedona Winefest! https://visitsedona.com/directory/sedona-winefest/

October 12 - 13, 2019 Sedona Arts Festival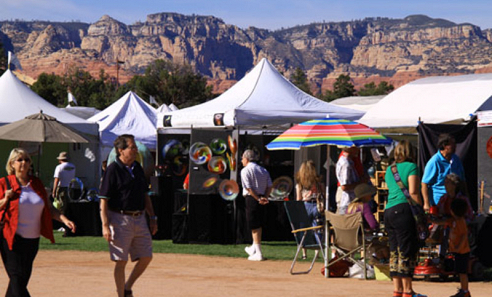 Held on the campus of Sedona Red Rock High School – A favorite in the Southwest, the festival showcases 126 juried artists, the Gourmet Gallery, an international guest artist, and Kid Zone, as well as great music, food, and raffle prizes. Admission supports arts education in our community. https://sedonaartsfestival.org/


October 12-19, 2019 Sedona Plein Air Festival
Sedona Arts Center invites you along to get creative and experience over two dozen master painters in action—making their art in Sedona, Arizona. Celebrate creativity with us and enjoy receptions, exhibitions, lectures, and opportunities to collect your next masterpiece at Sedona Plein Air Festival! Sedona Plein Air Festival is a week-long celebration of extraordinary landscapes, world-renowned artists, unique workshops, and wonderful free events. http://www.sedonapleinairfestival.org/

October 19, 2019 Sedona Fall Arts & Crafts Show


9:00 a.m.–3:00 p.m., at the Sedona Heritage Museum, free admission. This show is an old-fashioned arts and crafts show like you remember them to be. All items are hand-made. The artist or craftsman sits behind each table to personally tell you how they make their pieces, where they find their unusual materials or what inspires them. Many of these people do only this show or a very limited number of other shows making their items unusual and uncommon. http://sedonamuseum.org/fallcraftfair/


October 19, 2019 Pumpkin Splash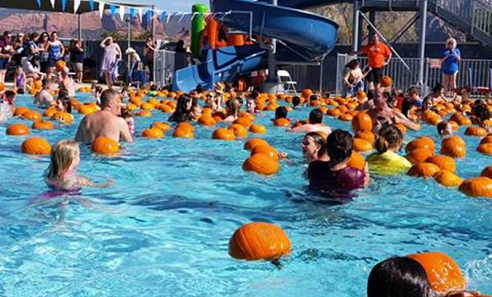 1:00–3:00 p.m. Bring your bathing suit and join your friends at the best pumpkin patch in Sedona! The Sedona Community Pool will be home to pumpkins ready for the picking… Out of the water that is! This unique event is fun for all ages. There will also be classics and new games for kids on the pool deck to play and compete in. Everyone entering the pool facility, adults and children alike, must pay a $5 entry fee, which includes a pumpkin to take home. http://sedonaaz.gov/Home/Components/Calendar/Event/9350/359

October 19-20, 2019 Sedona Gem and Mineral Show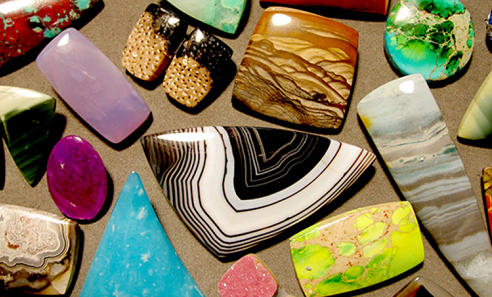 20th Annual Sedona Rock, Gem & Jewelry Show On Saturday, October 20 10:00 am – 5:00 pm, Sunday, October 21 from 10:00 am – 4:00 pm at Sedona Red Rock High School off SR 89A at 995 Upper Red Rock Loop Road. Admission $3, Children under 12 are free with free parking. Forty-five vendors, dazzling Crystals, alluring Amethyst, amazing Agates, unusual Minerals, rare Fossils and Meteorites, custom Jewelry, gorgeous Gemstones, Beads, hourly Raffle Prizes, Kids Adventure and more. Food and beverages available. Event benefits the non-profit Sedona Gem & Mineral Club. https://www.sedonagemandmineral.org/show.html

October 25-27, 2019 Fall Open Studios


Free, self-guided event celebrating the arts in the greater Verde Valley that runs from 10:00 a.m. – 5:00 p.m. daily. The tour provides a unique opportunity to meet over 50 artists in their private studios, working in a variety of mediums. http://sedonaartistscoalition.org/?page_id=2007

October 26, 2019 Red Rocks Octoberfest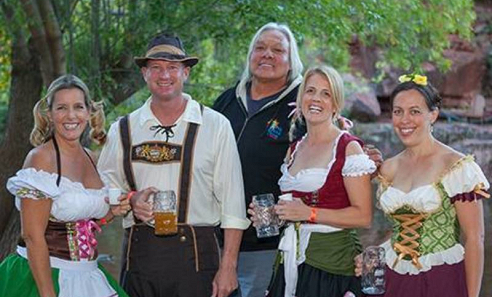 Oktoberfest will support many local causes and will benefit the Rotary Club of Sedona Red Rocks and our efforts within the community. This event is produced by and benefits The Rotary Club of Sedona Red Rocks, a local charitable organization whose purpose is to demonstrate "Service Above Self." Oktoberfest will support many local causes and will benefit the Rotary Club of Sedona Red Rocks and our efforts within the community. https://www.redrocksoktoberfest.com/

October 2019 Wild and Scenic Film Festival


For the 50th Anniversary of the 1968 Wild & Scenic Rivers Act, local environmental nonprofits invite you to experience the unique stories and adventures through amazing films that illustrate the Earth's beauty, the challenges facing our planet and the communities working to protect it. Viewing times are 3:30 and 6:30 p.m. Showings on October 25 at the Elks Theater Prescott. Showing on October 27, Cliff Castle Casino Hotel, Camp Verde. http://verderiver.org/wild-scenic/

October 29 - November 2 The Mural Marigold Project

From 11am- 5pm. Dia de los Muertos has become one of Tlaquepaque's most exciting events. It celebrates the timeless Mexican tradition that honors friends and family who have passed on. Underway on Tuesday October 30 with the Marigold Mural Project, everyone is encouraged to paint his or her tributes and remembrances on a 26-foot long community mural. Paints and brushes are provided. Located at Tlaquepaque Arts & Crafts Village. https://www.tlaq.com/events

October 31 - Sedona's Safe & Fun Trick or Treat Uptown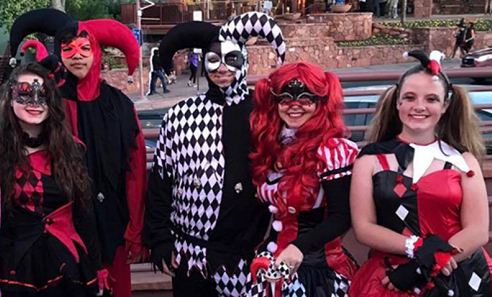 From 5:00-8:00 p.m., in Uptown Sedona, merchants welcome ghouls and ghosts at store fronts for treats! Community dance performance, safe environment, lots of fun. Free event presented by the City of Sedona Parks and Recreation Department.

November 2, 2019 - Dia de los Muertos Celebration



Dia de los Muertos celebrates the Mexican tradition that honors friends and family who have passed on. The celebration culminates with a full day of music, food, fire dancing, and more. Everyone is encouraged to place personal memorabilia on the beautiful altars. There will be fun activities for kids and face painting artists working in motifs. Costumes are strongly encouraged! "El Mercado" will feature traditional Day-of-the-Dead food. https://www.tlaq.com/events

December 6, 2019 - Sedona Tree Lighting & Santa Visit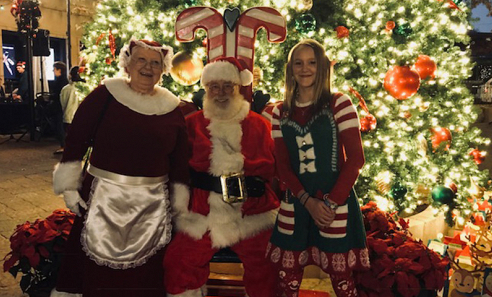 F

rom 5:00 – 7:00 p.m. Enjoy traditional tree-lighting, refreshments, local holiday entertainment and Santa visits with children. This free event takes place at Tlaquepaque North and is presented by Sedona Chamber of Commerce and Tourism Bureau. Free Admission